CyberSecure IPS announces Scott Rye, CEO and Co-founder will be featured as a main speaker at the 2020 Optical LAN Seminar hosted by Tellabs and scheduled for February 19, 2020 in Washington, D.C. This regional event is intended to highlight Tellabs' offering of their latest Secure PON technology, new product features and numerous industry leaders who "Plan, Build and Operate a best-in-class end-to-end Passive Optical LAN system."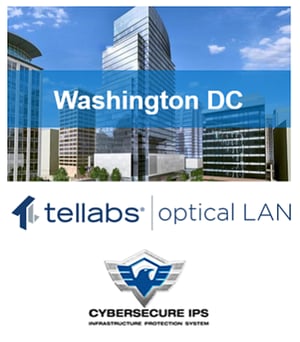 Scott will look to provide value in the sessions focused on "Planning for Optical LAN" by articulating the latest infrastructure security challenges facing CISO's, CSO's, FSO's as well as other managers responsible for the security and integrity of their networks.
"We at CyberSecure understand that the threat landscape is constantly evolving and changing for our constituents. These challenges and the requirement to provide innovative solutions to these threats are the origins of CyberSecure IPS," says Scott Rye. The term Security was originally associated with protecting a physical environment, then the advent of Information Technology required protecting the digital environment. I believe we have come full circle in that the most-protected network environments address both the physical and digital aspects to cybersecurity, routinely called Cyber-Physical Security. This approach is at the core of our UCP™ solution set (see below) and one that is shared amongst the like-minded audience of technology companies who are positioned to provide best-of-breed capabilities to their digital infrastructure. I have long been associated with Tellabs and am honored to present along with them."
About CyberSecure IPS's UCP Framework:
The CyberSecure IPS Unified Cyber-Physical Protection (UCP)TM suite of solutions secures the most vulnerable yet overlooked areas of cyber security: attacks of physical network infrastructure and theft of critical network assets. The foundation of our UCP offering is CyberSecure IMS TM, a Cyber-Physical management platform that integrates real-time data from state-of-the-art sensors to monitor, detect and prevent major outages due to physical attacks. Built with security, flexibility and integration as part of the core architecture, our solutions are uniquely positioned to address major Cyber-Physical vulnerabilities that have emerged due to the rapid and global convergence of IT, OT, and IoT systems.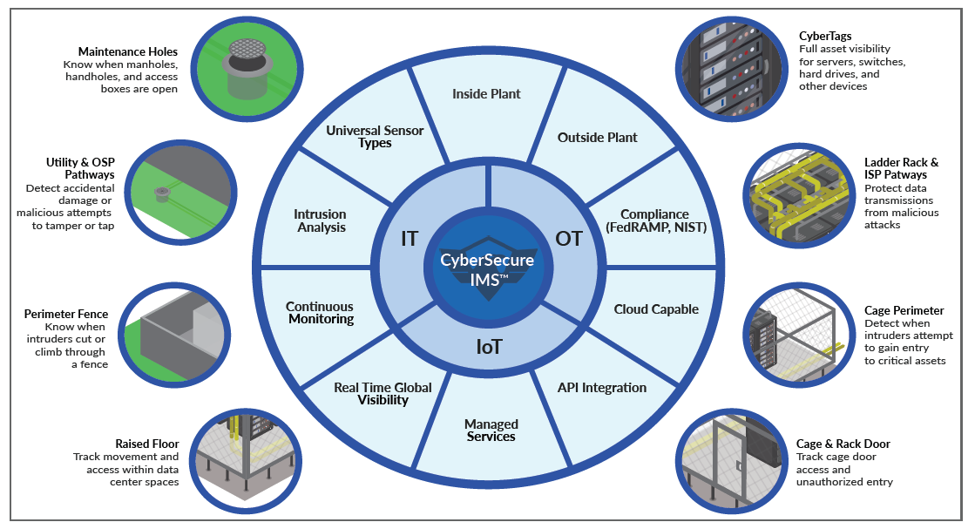 About CyberSecure IPS
We are the global leader in Unified Cyber-Physical ProtectionTM (UCP) solutions. We secure the most vulnerable yet overlooked areas of cyber security: attacks of physical network infrastructures and theft of critical network assets.
SOURCE: CyberSecure IPS
###
Media Contact:
Scott Rye
For more information, news and perspectives from CyberSecure IPS, please visit https://www.cybersecureips.com/ . Web links were correct at time of publication but may since have changed.